Regular price
£130.95
Sale price
£130.95
Unit price
per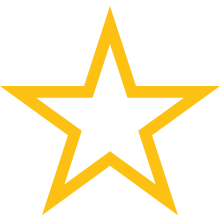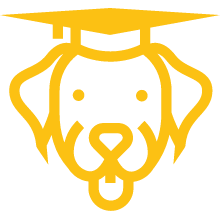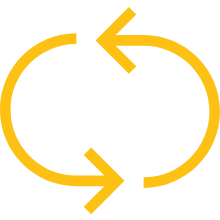 Description

Dog life jackets are often bulky and hard to move around with, especially on land.

We also struggled finding a life jacket that provided our dogs with both buoyancy and stability in the water. During hot summer days, there is also a risk of overheating when wearing a thick vest. Non-stop dogwear teamed up with experts in dog anatomy, biomechanics and buoyancy to take the whole concept of dog life jackets one step further.

In addition to one leash attachment point on the back, there are two attachment points on the side of the life jacket allowing you to adjust direction and resistance. This feature is particularly useful for rehabilitation purposes on a water treadmill or in a swimming pool.
Key Features

SAFE-R buoyancy construction: The construction ensures that your dog is kept afloat and stable relative to the waterline. The foam is placed on the side for increased buoyancy and freedom of movement. The panels are split into sections to allow your dog to turn without being restricted by the vest.

Breathability: On the dog's back, Non-stop have used highly breathable HexiVent material. Water can flow through, and the ventilated top can help prevent your dog from overheating.

Ergonomic design: In addition to the split side panels, the shape of the vest allows your dog's front legs to move freely. As a consequence, your dog is able to move more efficiently in and out of the water.

This design provides your dog with the buoyancy, stability and freedom of movement we were looking for.
Size Guide

Materials

It is vital to supervise dogs of an inquisitive or boisterous nature when wearing this garment. This will limit the chance of snags or tears. Whilst constructed of high-grade materials, these are not infallible and can be susceptible to damage, if brushed against rough, sharp surfaces, or similar. Before use, please appraise the suitability of this garment to your dog's nature.

Outer fabric: Polyester
Inner fabric: Polyester
HexiVent
SAFE-T wrap system
SAFE-R buoyancy construction
Reflective printing and piping
Registered design DM222982
Duraflex® buckles (bluesign® APPROVED)
Sizes: 2-7
Color: Orange

Thousands of customers enjoy problem-free ownership when following this guidance. We hope you find the perfect gear to suit your dog and your adventures.

Care

This product is constructed from technical fabrics that provide great functional qualities. Just like our own outdoor garments, these will benefit from ongoing care per the manufacturer's guidance.

- Hand wash only.
- Do not iron.
- Do not bleach.
- Do not tumble dry.
- Do not dry clean.
- To clean: rinse with warm water and dry in a warm airy place, not in direct sunlight.

Where relevant, you may also wish to consider a third-party proofer as the product ages, to continue the product's effectiveness.

View full details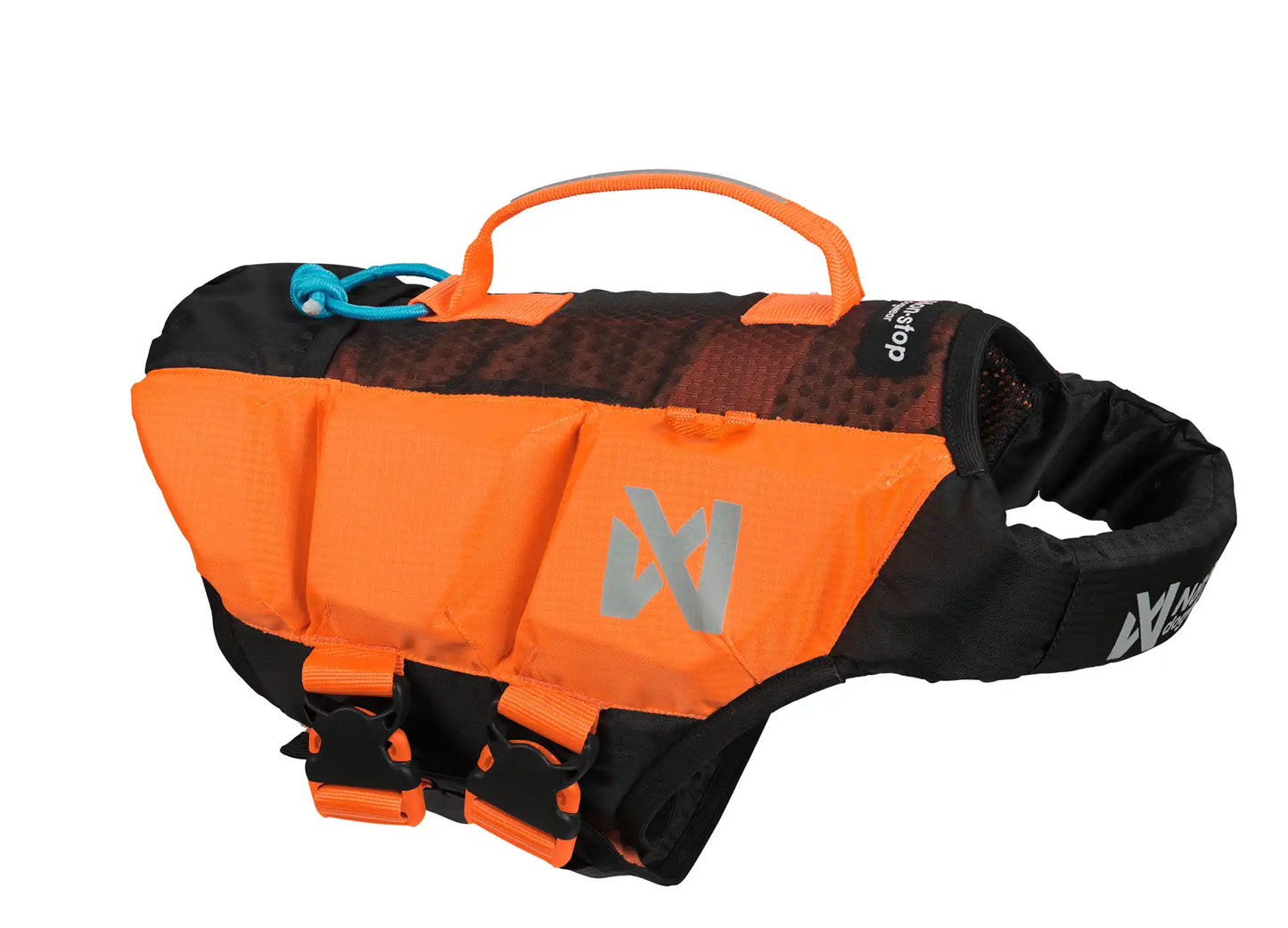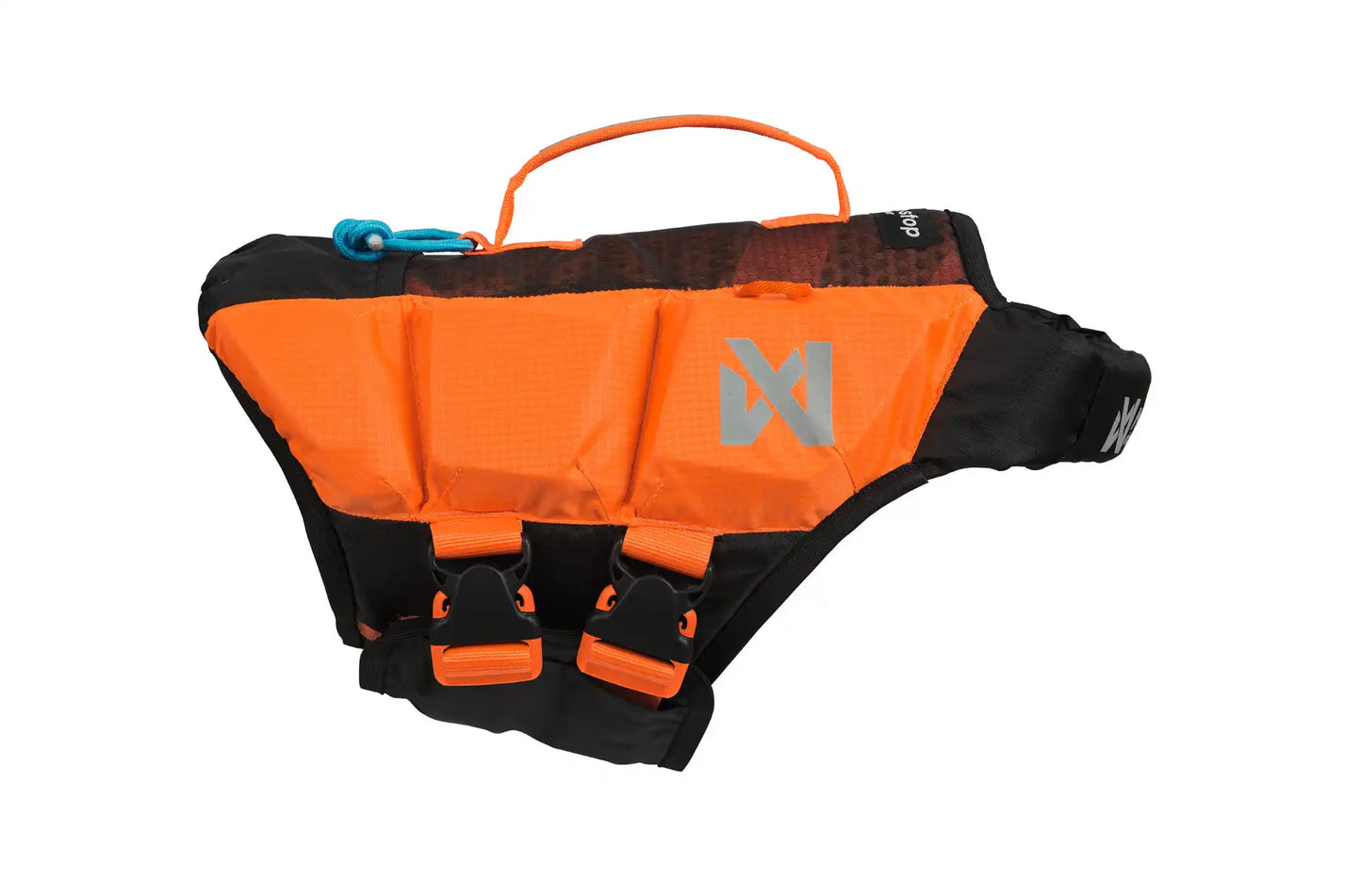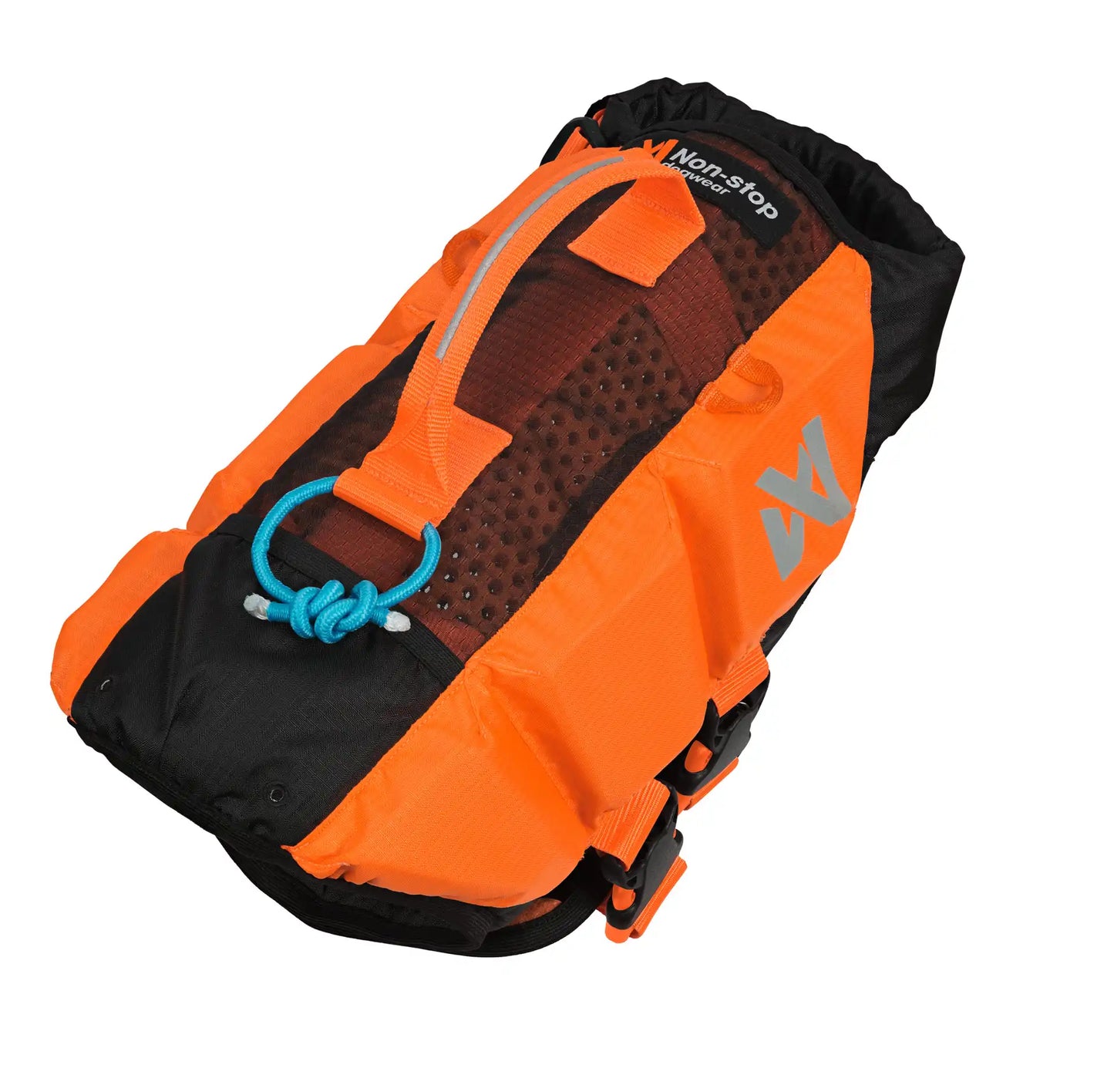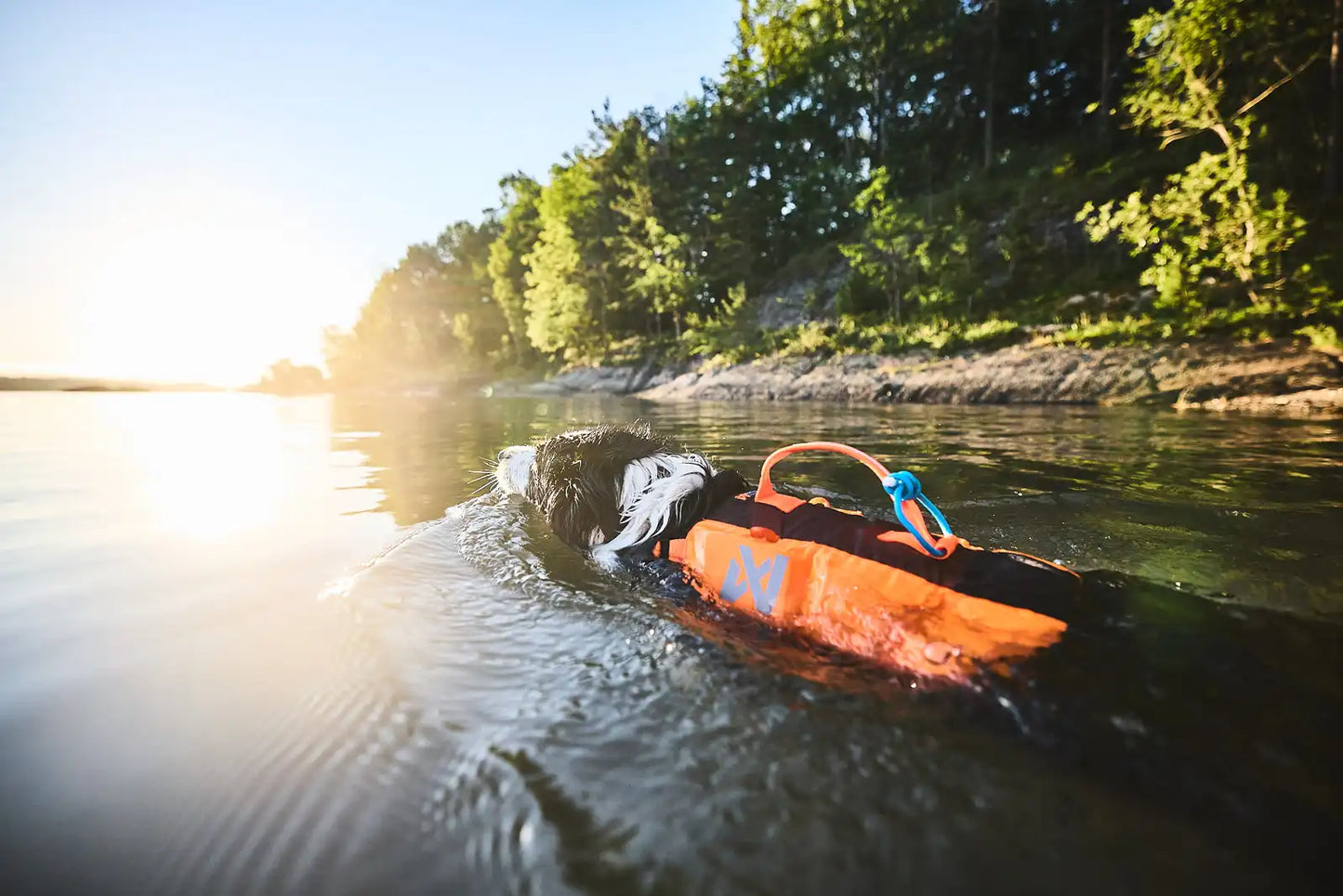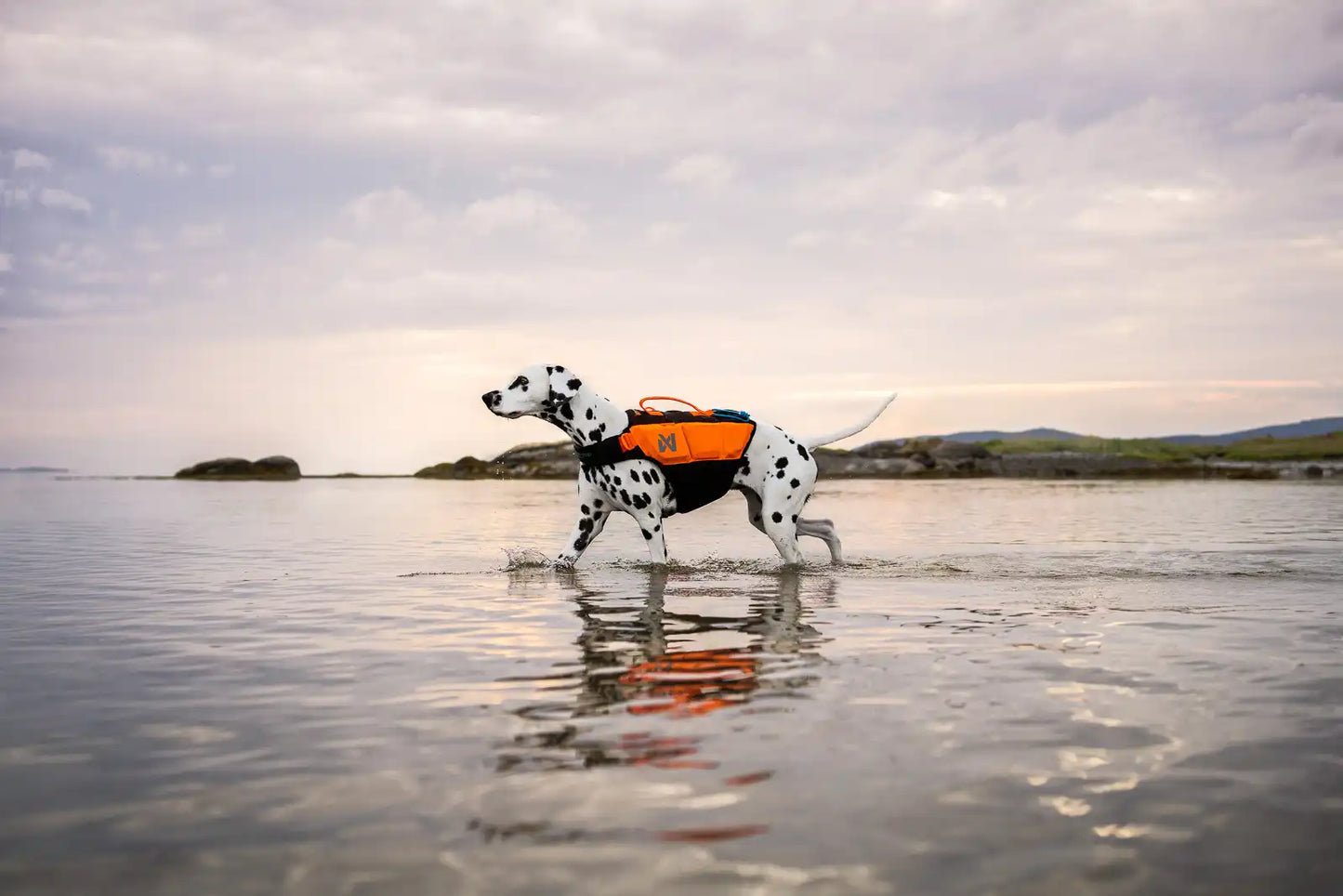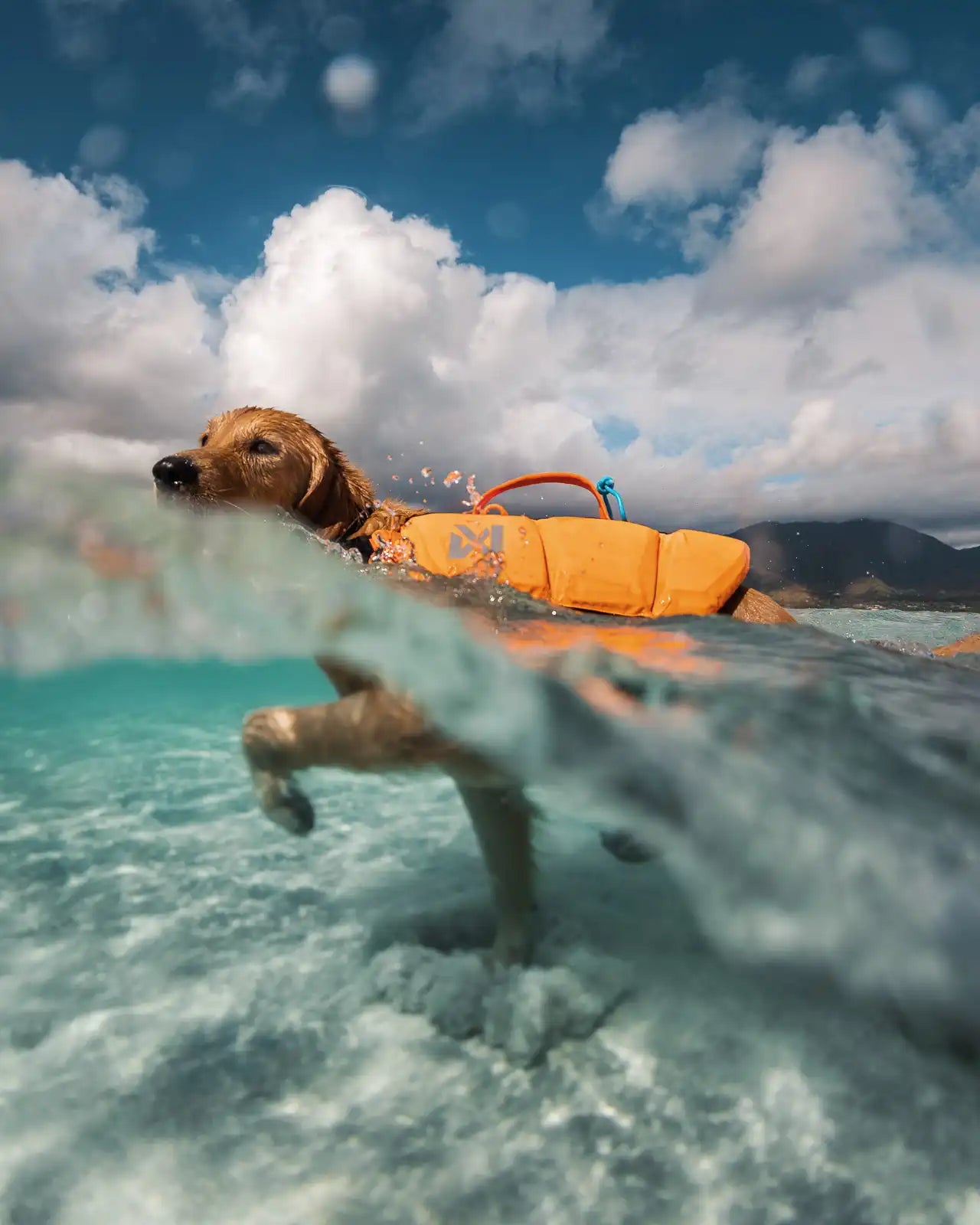 Choosing a selection results in a full page refresh.
Opens in a new window.