Petsafe - Telescopic Dog Ramp
Sale
Sold out
Regular price
£149.99
Sale price
£149.99
Unit price
per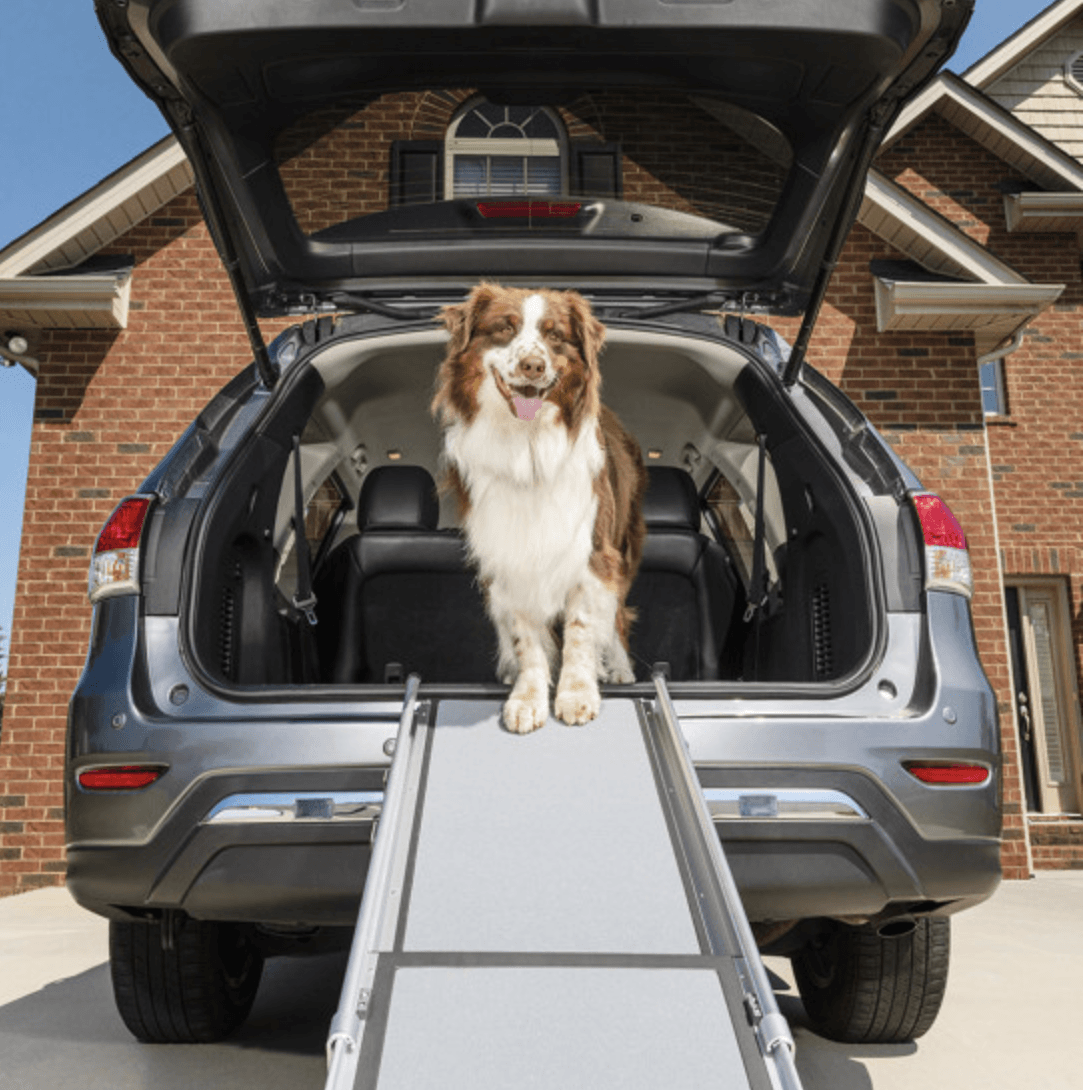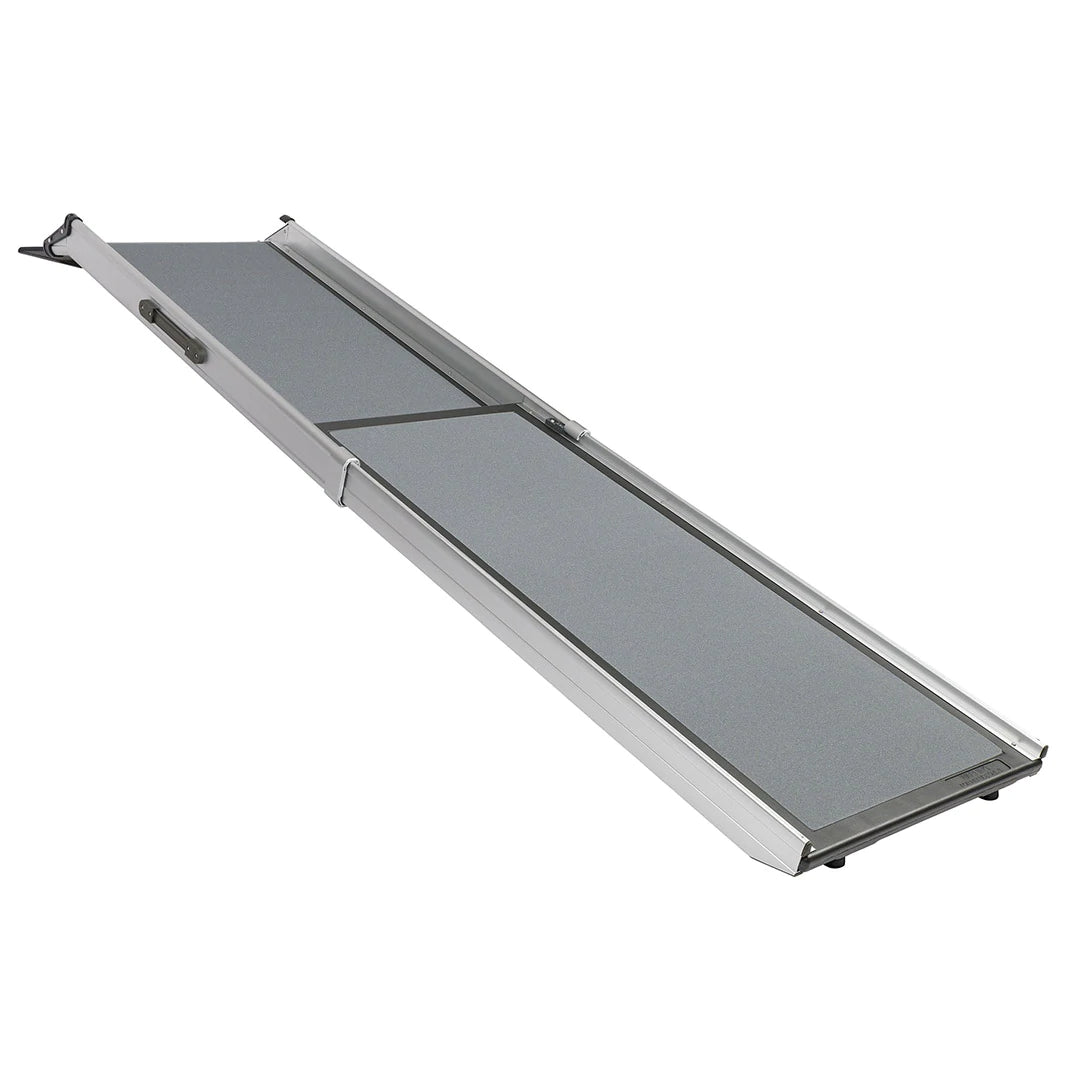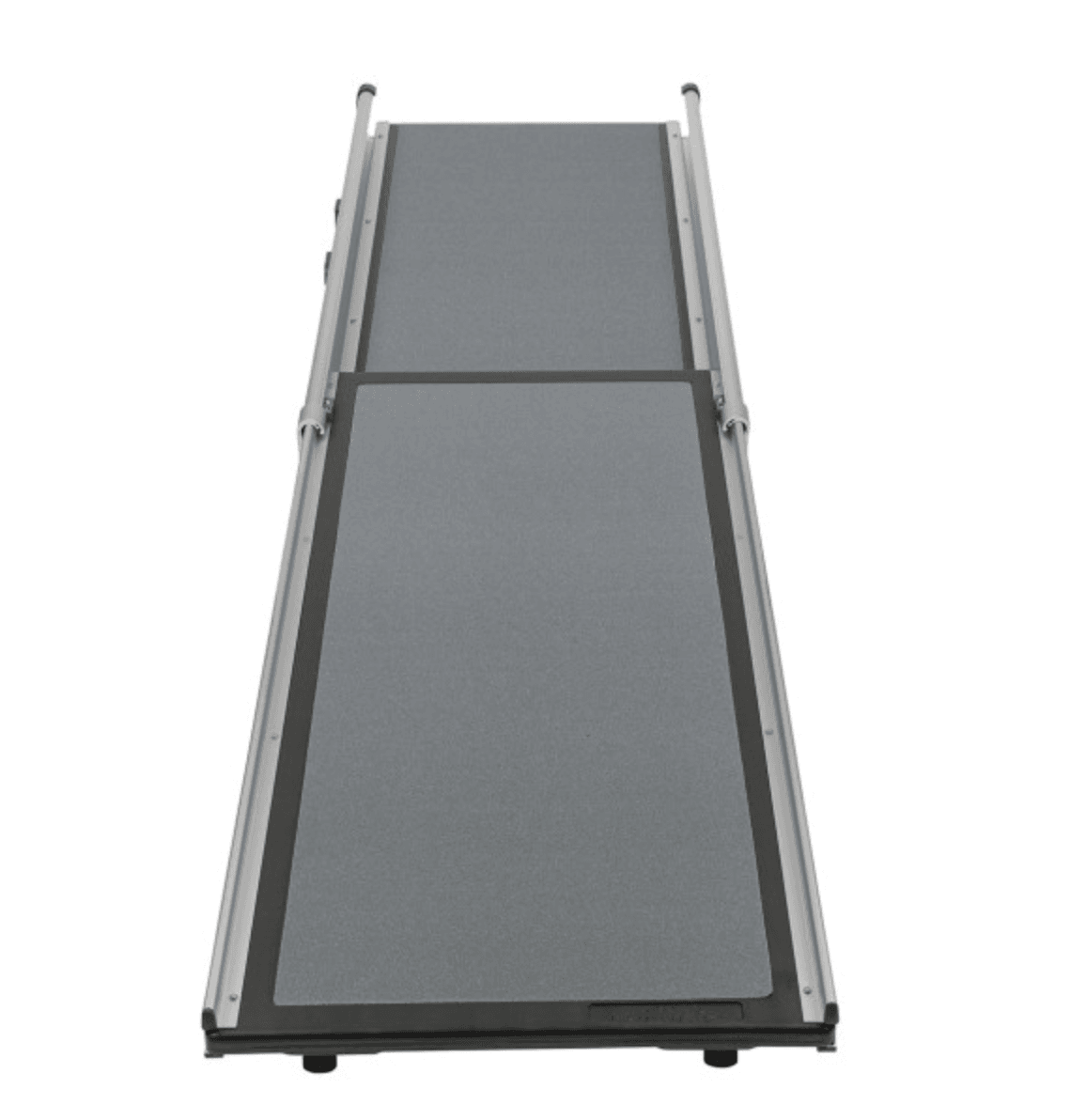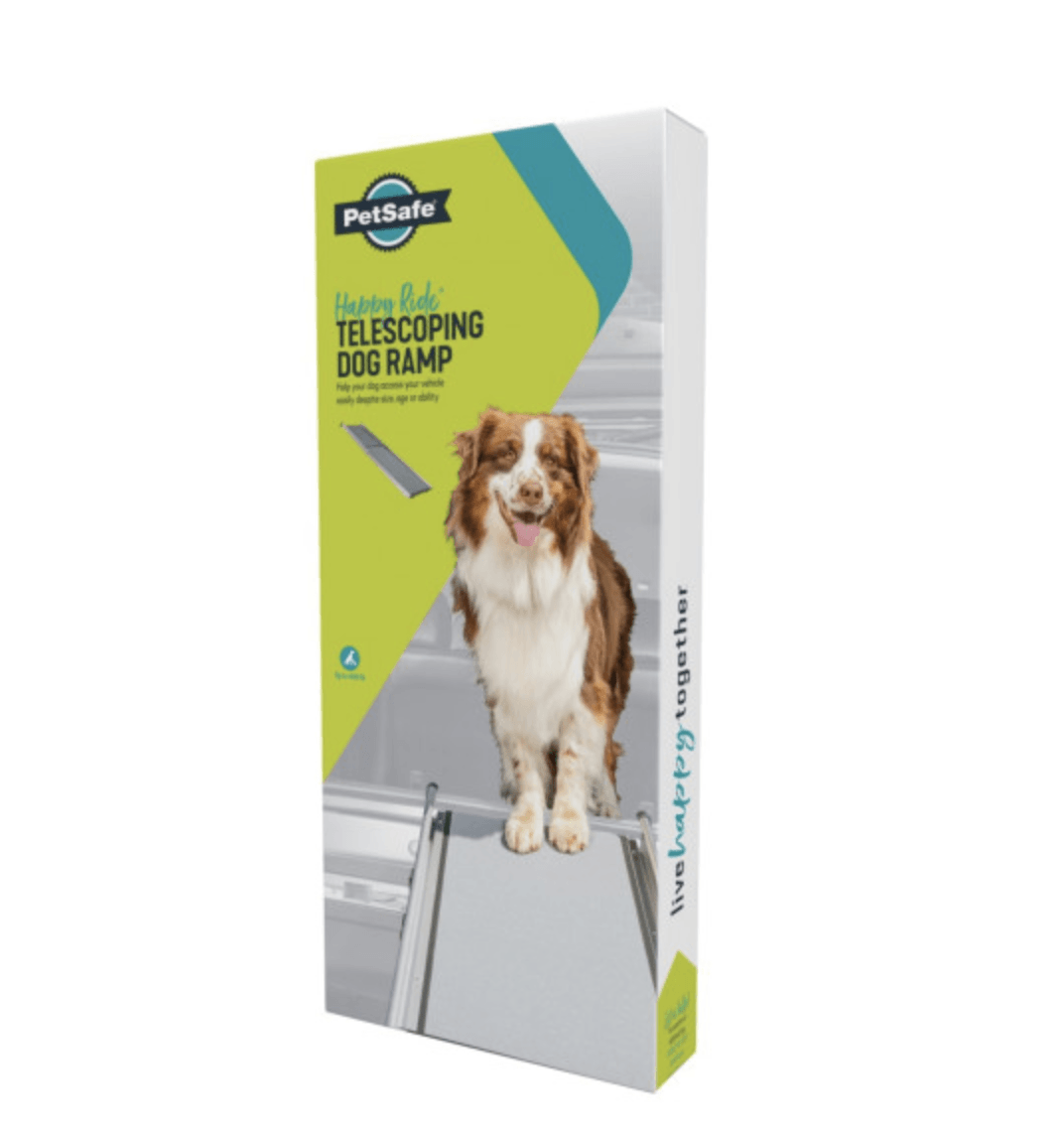 Description
The ultimate dog ramp, designed to support even the largest of dog breeds
Weighing only 5.9Kg, this ramp is easy for you to lift in and out of your vehicle. Although light, the strong, durable aluminium ramp can support the largest four-legged friends up to 181Kg! Customise the length of the ramp, based on the size of your vehicle, by extending it anywhere from 100cm-183cm. The high-traction surface and side rails allow your dog to confidently walk up and down the ramp without slipping or falling. You can conveniently store your ramp by simply sliding it in and locking it with the safety latch to prevent it from opening while you are traveling in the car. Dimensions: Adjustable Length - 99-183cm. Width - 43cm. Height - 10cm. Folded Dimensions: 99cm x 43cm x 10cm. Note: This item is not eligible for free shipping due its size and weight and bulk shipping charges will apply - carriage charge calculated at checkout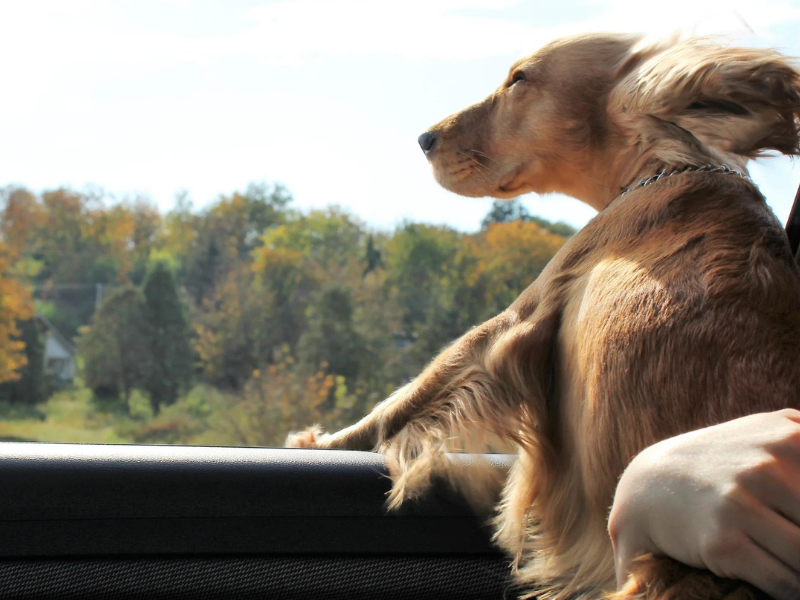 Ideal for All Dogs
The Telescopic Dog Ramp is a great accessory for elderly or injured dogs who may struggle climbing up an elevated surface. This includes injured dogs, elderly dogs, and smaller dogs! Even if your pup is in great health, the ramp is easier on the joints.
Highly Adjustable
The ramp is adjustable from 100cm-183cm, meaning it can suit a variety of purposes & a variety of different breed sizes. It's also suitable for almost any vehicle, meaning this ramp can be used for all kinds of adventures and uses.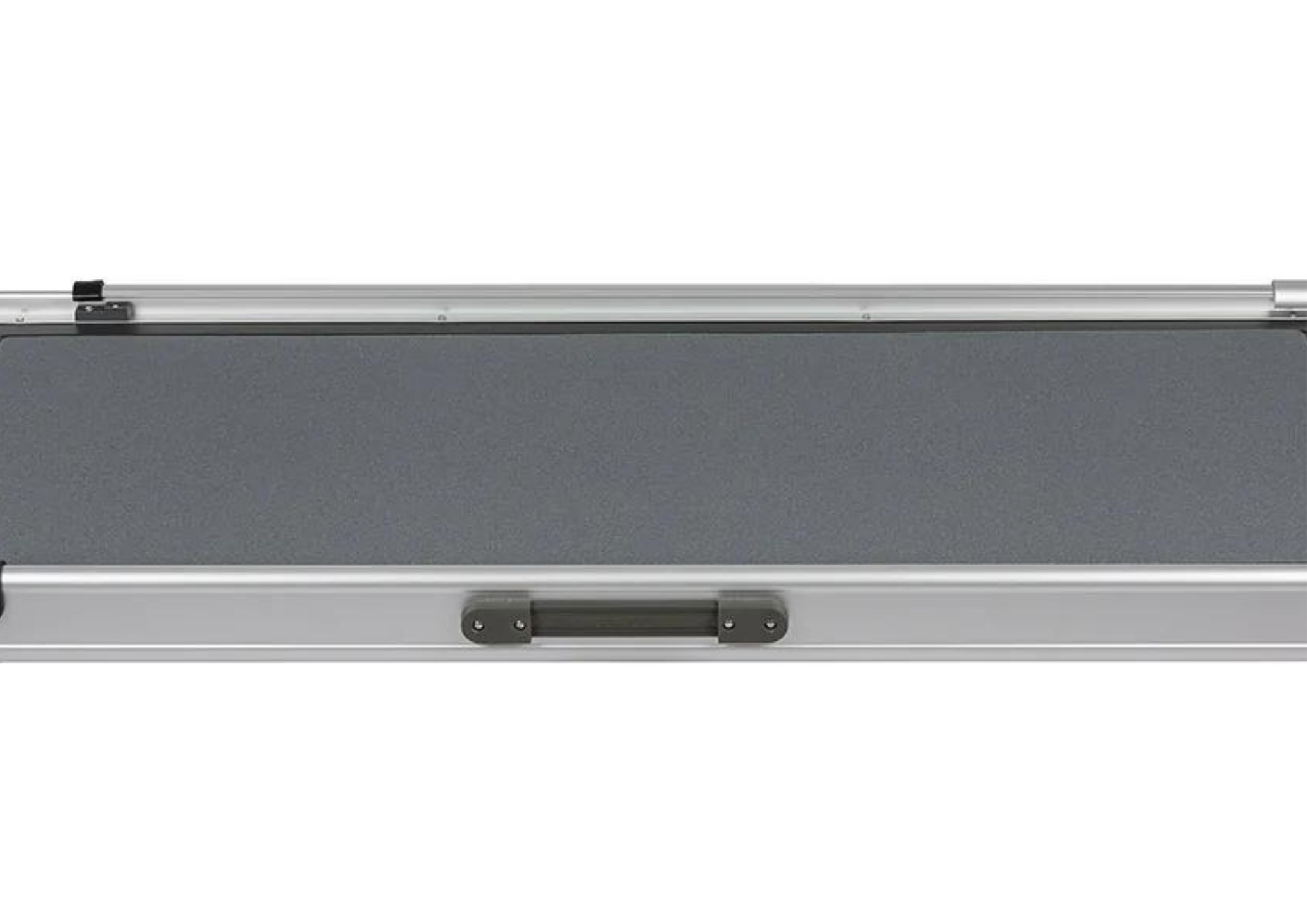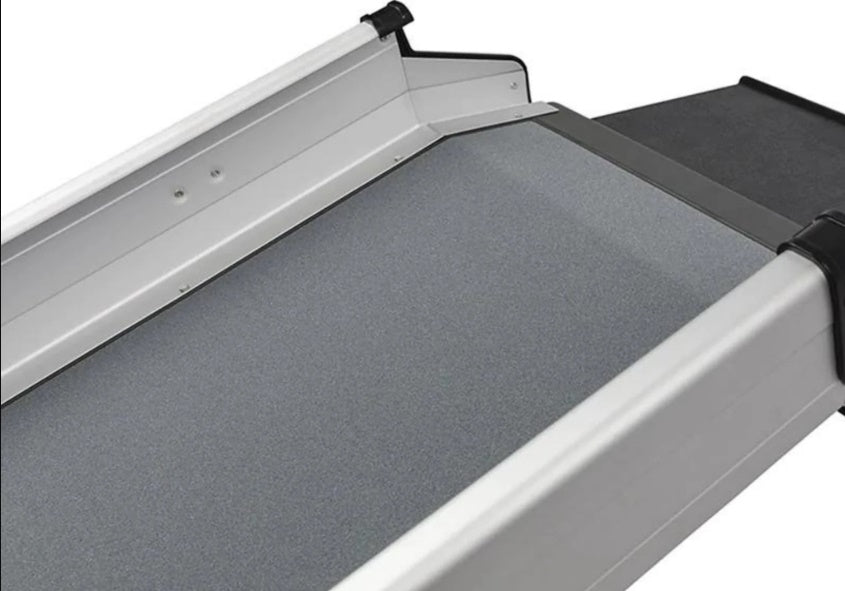 High Traction
Unlike cheaper ramps, the Telescopic Dog Ramp features a high-traction walkway and siderails that helps prevent your dog slipping or falling. The ramp is made from durable aluminium for added peace of mind. The walk-way is also high traction and non-slip, meaning your dog can safely walk up and down the ramp.
Materials & Care
SIZING GUIDANCE
Reviews