Sale
Sold out
Regular price
£76.99
Sale price
£76.99
Unit price
per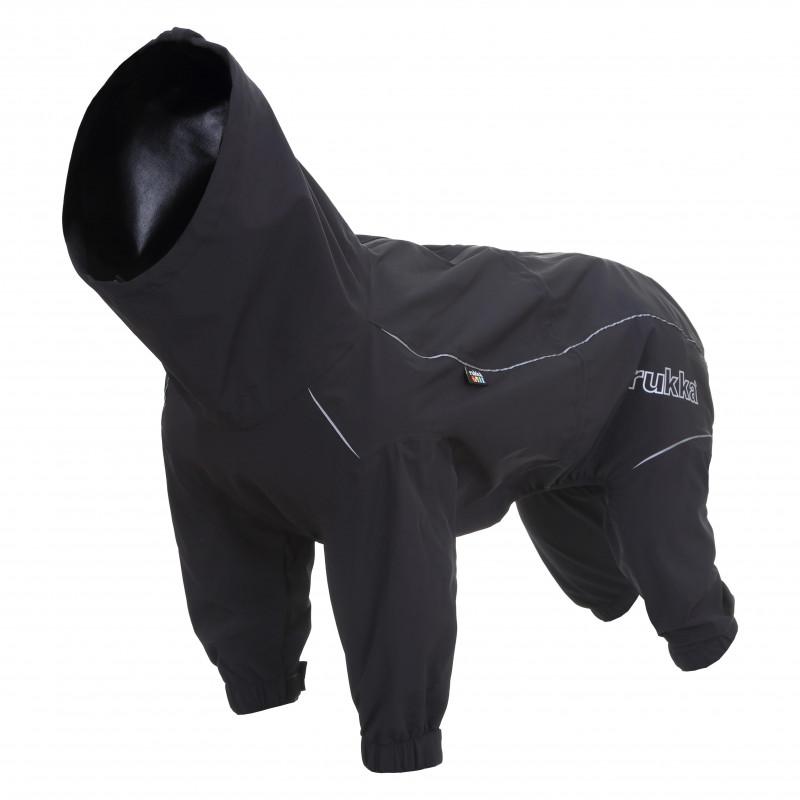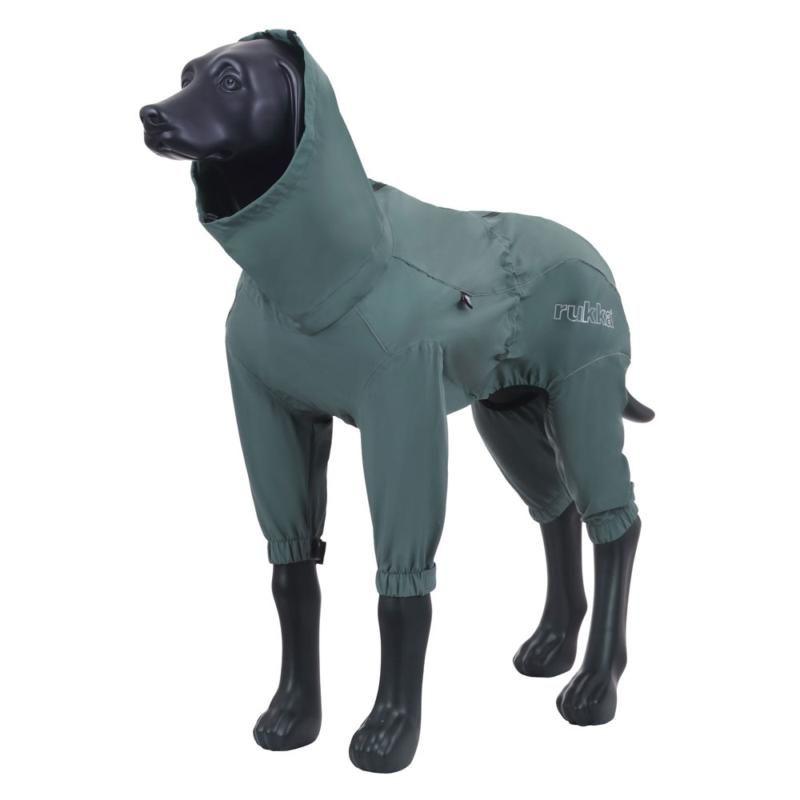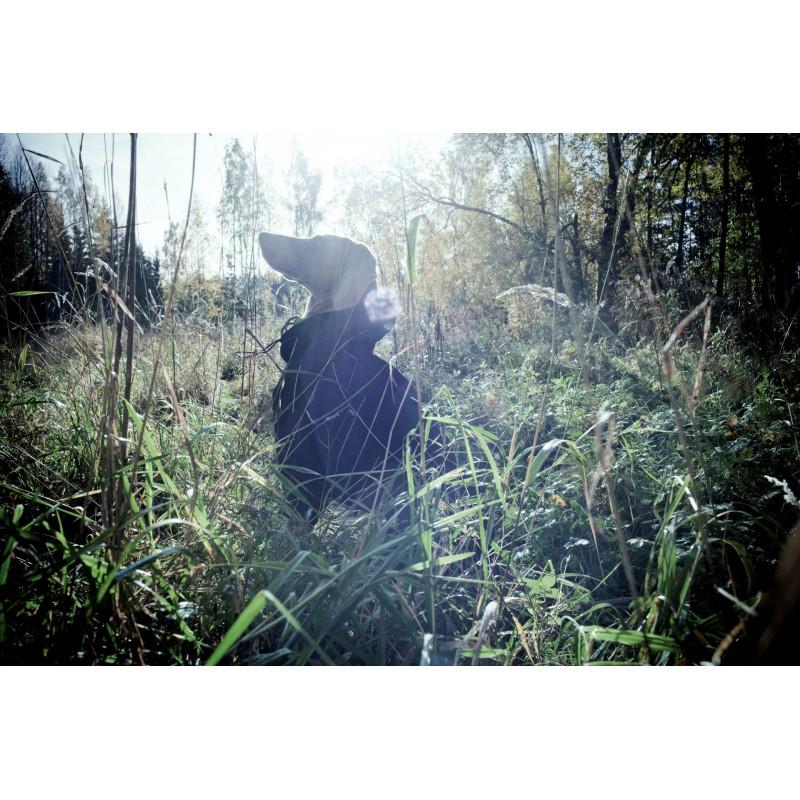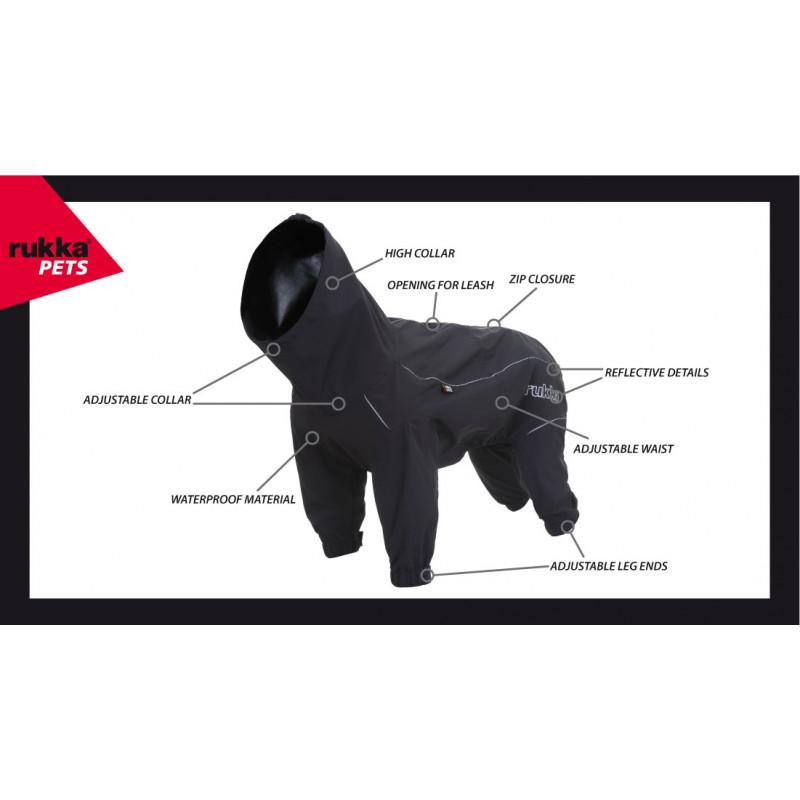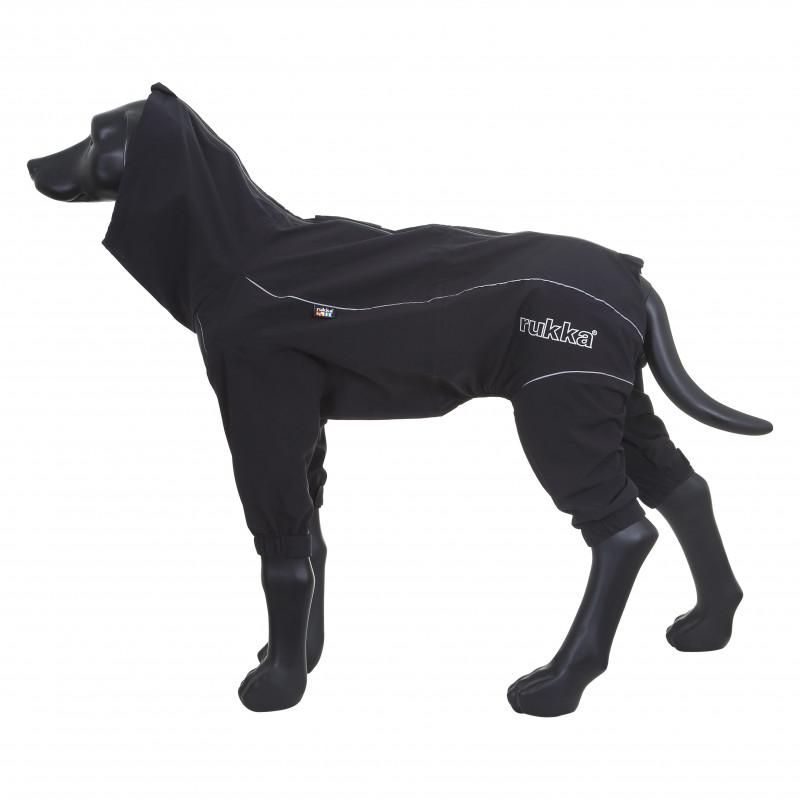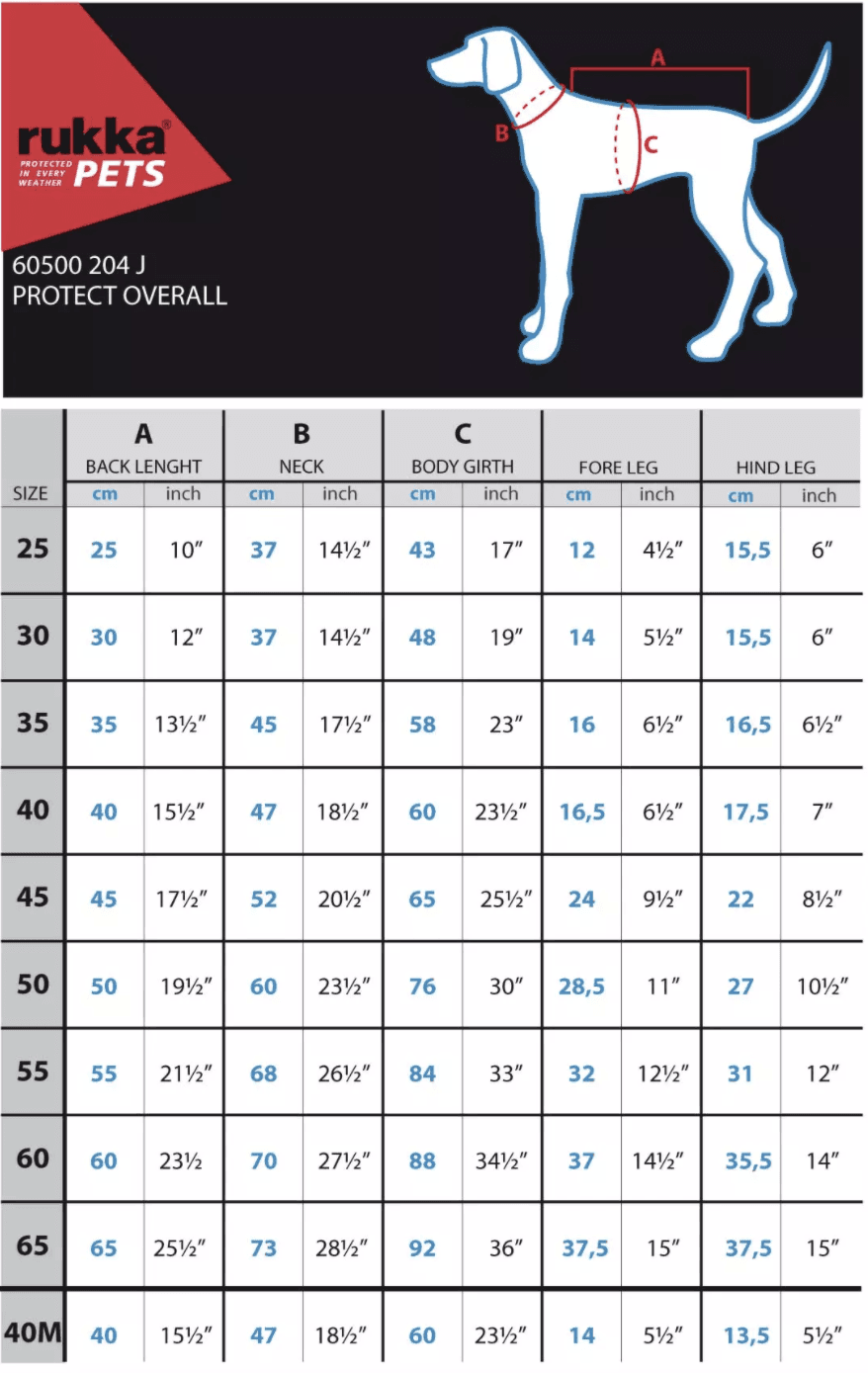 Description
The Protect Overall is a waterproof, 4-legged dog suit, that effectively keeps mud & water out on everyday walks
A practical overall to protect the dog from the wind and rain. Taped seams, a covered opening for the leash and a waterproof zip closure complete the protection provided by the overall made of completely waterproof fabric. The fabric stretches to make the overall comfortable to wear and it allows the dog to move freely, even in the most challenging environments. The two-way zip on the back makes the overall easy to put on. Thanks to the touch- fastening closure on each leg end, the overall is easy to adjust to fit different sized paws and to keep water and dirt out. An adjustable waist and neckline add the final touch for the perfect fit and protection. A high, adjustable collar to cover the dog's neck. The collar can be raised to provide protection for the ears from the wind. The overall has reflective piping and logo.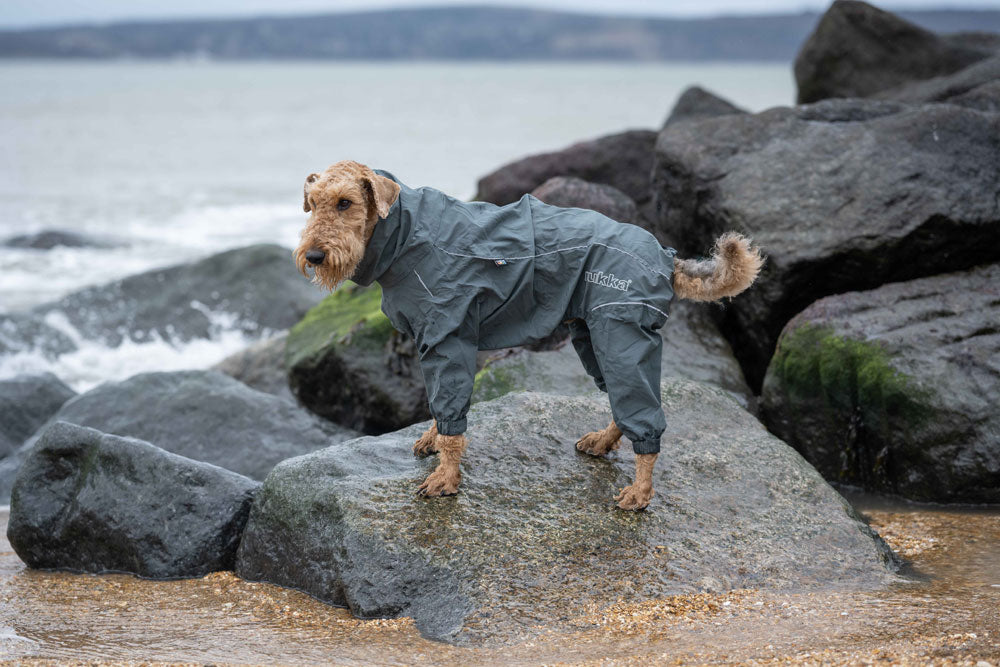 Waterproof Shell
The exterior of the Protect Overall is waterproof, keeping rain and mud out. It also features taped seams and a waterproof zip closure to fully protect your dog from the elements.
High Coverage
As the suit is 4-legged, the coat offers high coverage without being too warming. This makes the Overall perfect for dogs who have a longer coat, effectively keeping them clean.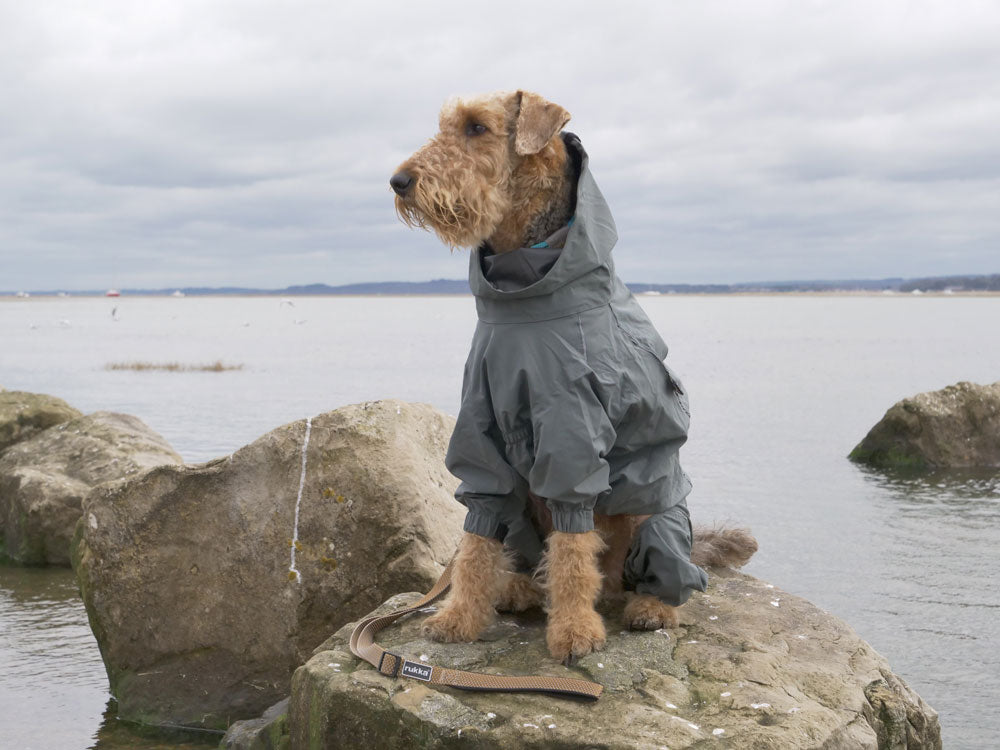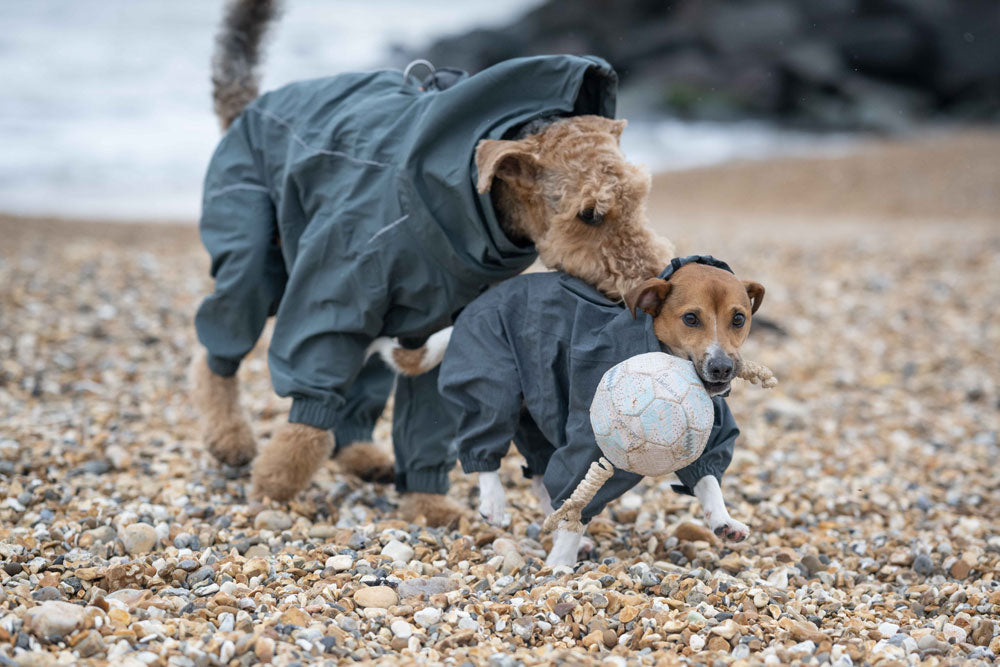 Freedom of Movement
The Protect Overall is designed with play in mind. Despite being a suit, the Overall is flexible enough to allow your dog is free to move freely when fitted correctly.
Materials & Care
SIZING GUIDANCE
Reviews